The Musical Comedy Murders of 1940

"The Musical Comedy Murders of 1940 is presented by special arrangement with Dramatists Play Service, Inc., New York."
---
CAST
What does the Cast do?
The cast began rehearsals for The Musical Comedy Murders of 1940 in Mid-December and since then have worked hard to present the show. Cast members practice almost every day after school and spend time at home rehearsing lines. Other duties that cast members have include: showing up to vocal training sessions, and hair and makeup/costume appointments.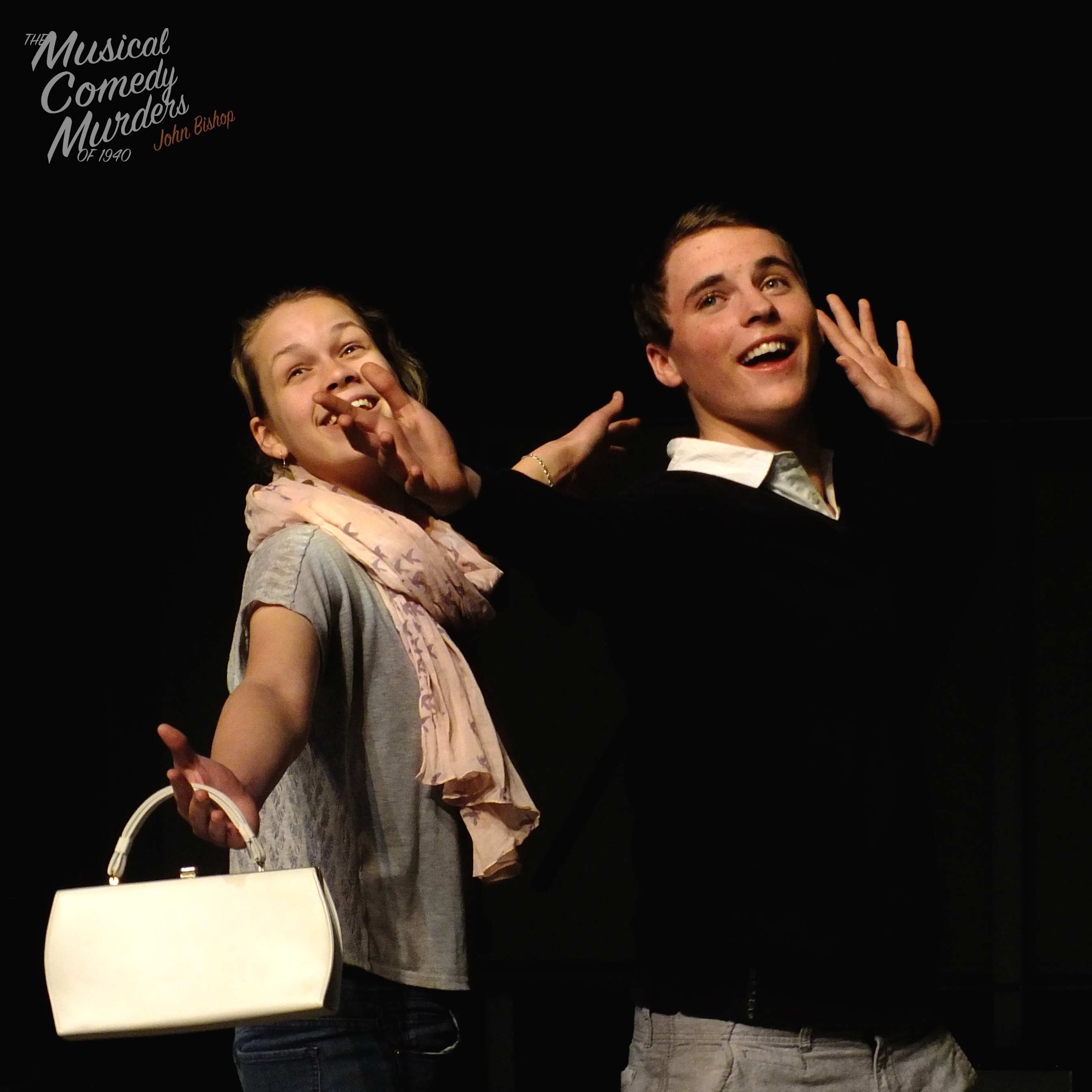 *In order of appearance*
Helsa Wenzel - Kathy Rillem
Elsa Von Grossenkneuten – Brenna Recny
Michael Kelly – Christian Slack
Patrick O'Reilly – Michael Paladin-Fernandez
Ken De La Maize – Rob Ziglar
Nikki Crandall – Beth Siegling
Eddie McCune – Chase Sieradzan
Marjorie Baverstock – Carla Troconis
Roger Hopewell – Hayden Bressoud
Bernice Roth – Michelle Everette
Figure In Black – ???
Chorale and Cappricio – Giovannini
Celebration from "Three Songs for Symphonic Band" – Robert Russell Bennett
Undertow – John Mackey
PRODUCTION TEAM
What is the Production Team?
The production team consists of designers, builders, and managers who work on preparing the show for opening night. Before the show is cast, production team members begin planning the show and developing concepts which can be brought to stage. After the show has been planned, the team works tirelessly to find, build, and paint everything that is used both on stage and behind the scenes.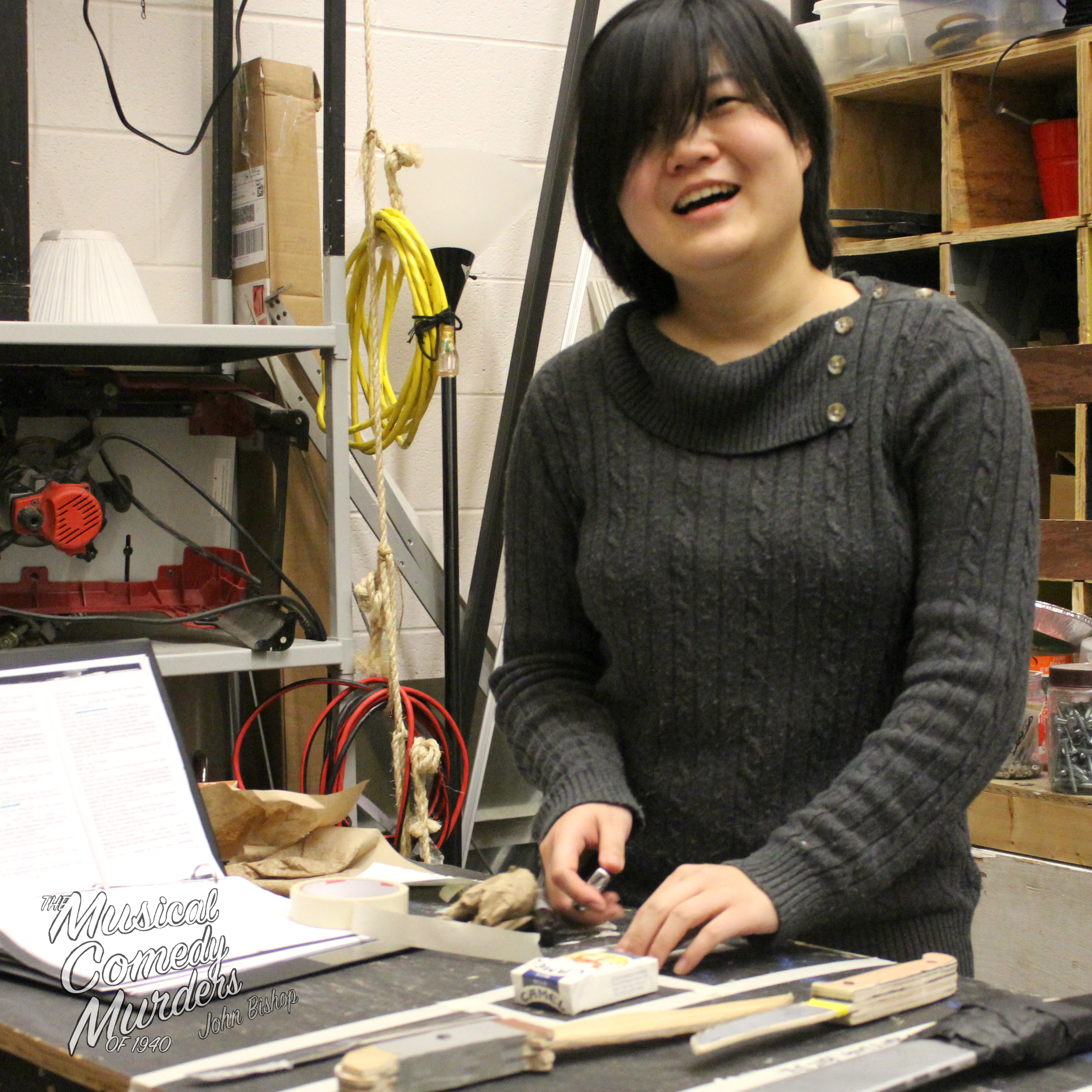 Producer – Hope Hynes Love
Director – Ethan Fox
Assistant Director – Ethan Mikhail
Musical Director – Abby Weaver
Technical Director – Jeff Alguire
Stage Manager – Conor Mooney
Assistant Stage Manager – Brandon Dale
Fight Coordinator – David McClutchy
Conductor- Mr. Ellefsen
Musical Compositions – JP Taylor
Dramaturg – Elise Gammon
Assistant Dramaturg – Hope Hynes Love
Publicity – Maeve Bell, Ryan Pecaut
Pianist- Desiree Davis- Omburo
Set
Set Designer – Advanced Tech / Jeff Alguire
Scenic Artist – Anne Carlstein
Scenic Art Consultant – Elaine Algarra
Set Build Crew – Theater Classes
Paint Crew Chief – Mina Samei
Paint Crew – Angelica Gaona, Ellison Young, Joanna Zhang, Austin Bell, Zoe Chen, Sarah Waugh, Sophie Copeland, Marisa Mee, Minori Osawa, Art Classes
Lights
Lighting Designer – Olga Silva
Light Hang Crew – Logan Todd, Baxter Barrett, Katerine Serpas
Master Electrician – Sydney Gil
Sound 
Sound Designer – Azamat Ahmedjanov
Sound Build – Bradley Wilder, Justin Crisco, Rory Dale
Properties
Prop Designer – Caroline Lee-Jeong
Props Build Crew Chief – Vince Aycock
Props Build – Theater Classes
Costumes
Costume Designer – Abby Weaver
Assistant Costume Designer – Ems Balcom
Costume Build – Ali Fields, Amilia Yun, Bridget Wallace
Hair and Makeup
Hair and Makeup Designer – Karen Lunsford Haas
Hair and Makeup Build – SJ, Natalie Perez
RUN CREW
What is Run Crew?
Run crew consists of all the individuals needed to present a show. Crew members do jobs ranging from handing out tickets at the door to managing the set backstage. And while you might see some of this crew helping you to your seat, most of them work out of view.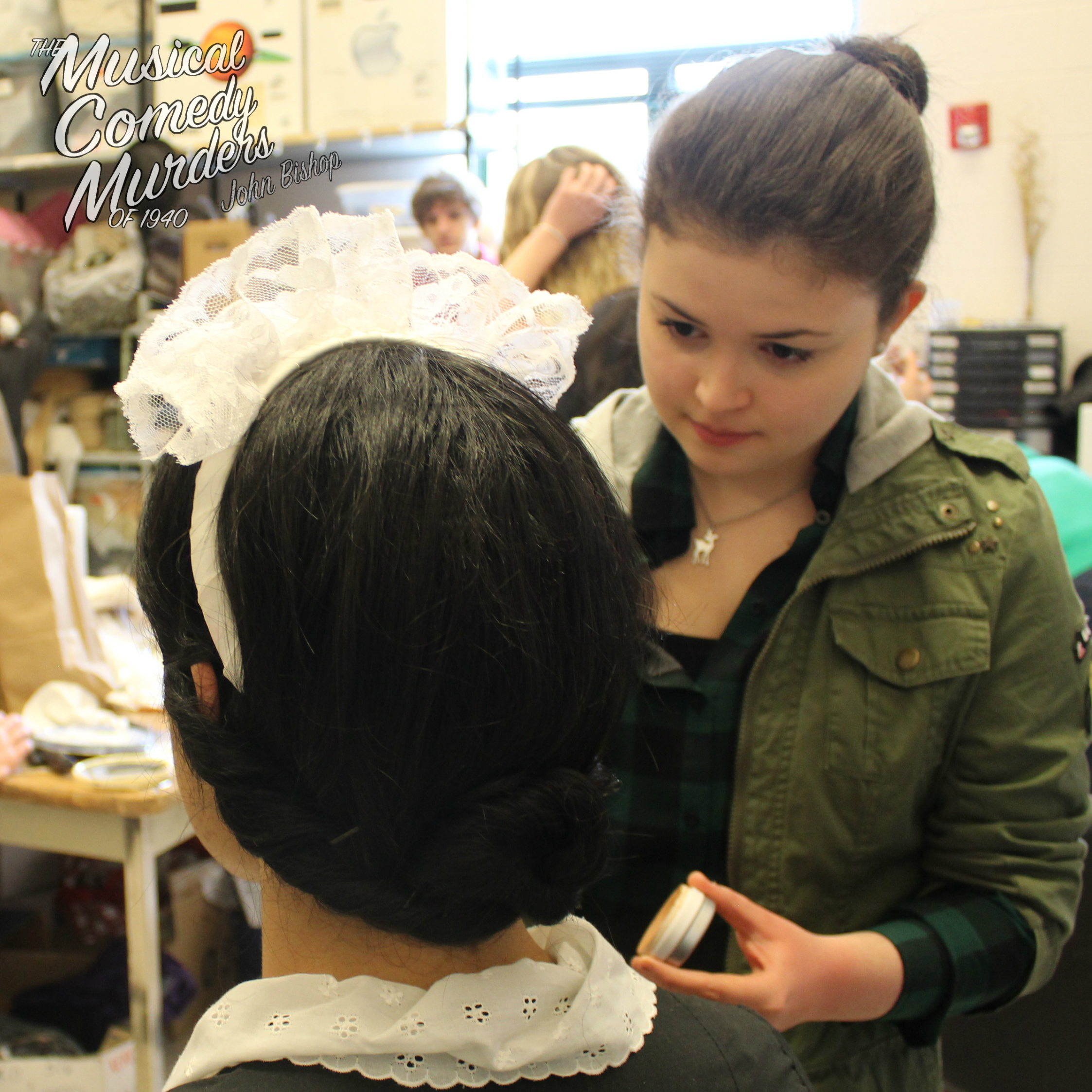 Stage Manager- Conor Mooney
Assistant Stage Manager- Brandon Dale
Lights
Light Board Operator – Jacob Bermeo
Spot Operator – Ariel Dale
Sound
Sound Board Operator – Justin Crisco
Props
Backstage Hands – Vince Aycock
Costumes
Costumes Run – Maria Peralta, Ems Balcom
Hair and Makeup
Hair and Makeup Run – Syed Jaffery, Maeve Bell, Ariel Dale, Natalie Perez
Backstage
Call Person – Spalding Vance
Backstage Crew Chief – Caroline Sharp
Backstage Hands – Baxter Barrett, Catherine Bryan, Lilah Poor, Ken Mizobuchi, Vince Aycock
House
Head Usher – Katerine Serpas
PATRONS
Burkhard "Wake" Huey
The Fox Family
Victoria Breeden
James Jolles
Caroline Sherman
Theresa Grywalski
PTSA of Chapel Hill Carrboro City Schools
Hugh & Joyce Rosser
The Lamason Family
The Poole Family
The Moore Family
Framemakers
The Radulescu Family
ommunity Youth Theater
Victoria Park Florist
Trader Joe's of Chapel Hill
The Olgesby Family
Bobbi Caraher
Sandy Daston
Walmart
Associated Scaffolding
The Lee Family
Carol Manzon
Patti & Holden Thorp
The Wiener Family
Andre Tamers & Cindy Cuomo
The Katz Family
The Thomason Family
Wells Fargo Bank
The Bevington Family
>Rus Hames & Arcadis
Pamela Krakow
Gail Zelig
Arshavsky Family
Jane Holding
Mary Huey
Isabel Nunez
Rory Dale
THANK YOU
Tynan Miller
Ricky Paladin-Fernandez
Alena Edler
Kelly Allen
Madame Brooks
Elaine Algarra
Aaron Keck
Eileen Tully
Tomeka Ward-Satterfield
The Daily Tar Heel
WCHL
Lowe's Electrical Department.
John Dews
CHCCS Staff
Dale Traugott